Clean Your Streams 365 is a flexible program, allowing for new sites to be cleaned, various volunteer groups to participate and variable timing to occur. Volunteers will receive all the cleanup materials needed to complete a successful cleanup including; gloves, trash bags, nets, maps and a data collection form (to track the amount and types of trash). Sites will be available in many suburbs around Toledo focusing in Swan Creek, Ottawa River, Maumee River and Maumee Bay tributaries including small ditches and stream banks. Once the registration form is completed, the time and location for the cleaning event will be determined based on the groups needs while keeping in consideration and being flexible of water levels and weather. We have a long list of places that need to be cleaned and we are currently looking for volunteers.
Even though volunteers remove tons of trash every year during our stream cleanup events, trash accumulates quickly in our waterways. Marine debris is an ongoing issue around the world. There are many different actions we can take to prevent trash from wreaking havoc in our waterways, and PCS is working to coordinate some of these initiatives locally. With funding from NOAA Marine Debris, the Toledo Community Foundation and a Litter Grant from the Ohio EPA, we are specifically targeting river sites that need more frequent cleaning than during our large, one-day, regional Clean Your Streams Day.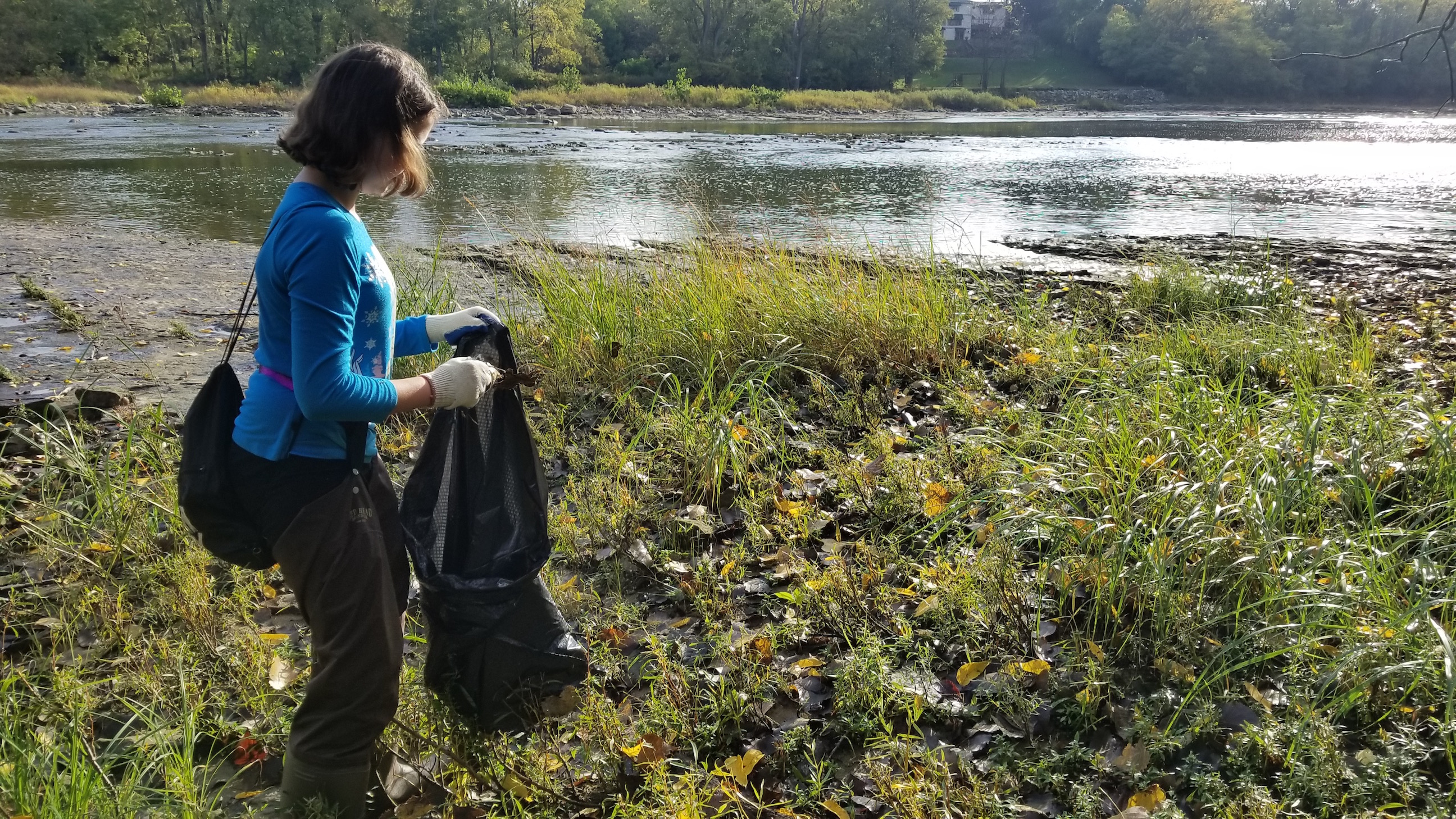 The data cards that are distributed during our Clean Your Streams 365 programs are used to collect data about what items are being found in our rivers and streams. Partners for Clean Streams compiles the total weights of the debris found, as well as each individual item marked on the forms. This information is reported to the Ocean Conservancy's TIDES program. The Ocean Conservancy then uses this data to help change policies around the world in regards to marine debris. They also work with companies to reduce waste in manufacturing to help make the world a cleaner place!
A little data goes a long way in making an impact on a GLOBAL scale. If you would like to see the data that Partners for Clean Stream's volunteers have collected during our Clean Your Streams 365 program, visit TIDES and click on "View Reports." In the "Group Name" box type "Clean Your Streams 365," select the "Clean Your Streams 365" text and hit the "Filter" button. Now you can either zoom in to a specific site and see the data, or in the right hand column you can view the reports by county, state and country. Check it out and see the impact that we are having right here in Ohio!