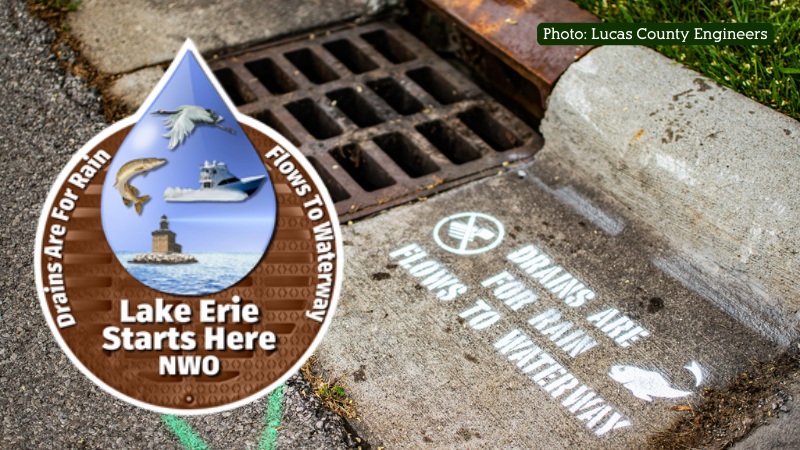 Did you know – Lake Erie starts in the storm drains, creeks, and ditches of your neighborhood! Lake Erie Starts Here NWO is a regional campaign to protect the health of our Great Lake for current and future generations. Campaign partners like us do this through public education, stewardship opportunities, and promoting sound policies and practices.
Lake Erie Starts Here NWO has different educational focuses that change throughout the seasons, highlighting the most relevant actions we can each take in our homes, green spaces, and yards to protect the health of our Great Lakes.
In April, you may have noticed us on social media posting more about using fertilizer wisely, focusing on the "Four Rs" – right source, right rate, right time, and right place. Fertilizer is our spring season theme, so keep your eyes peeled for more Lake Erie-friendly lawn and garden-care tips in May. The Lake Erie Starts Here website will be updated periodically throughout the year to highlight new seasonal themes.
Lake Erie Starts Here NWO's municipal partners are Lucas County, Wood County, Ottawa County, and the Cities of Maumee, Oregon, Perrysburg, Sylvania, and Toledo. Some campaign partners work with WTOL for further media outreach. Depending on where you live in Northwest Ohio, you may spot Lake Erie Starts Here promotions on WTOL's cable channel, streaming service, or ads on WTOL's news and weather app.