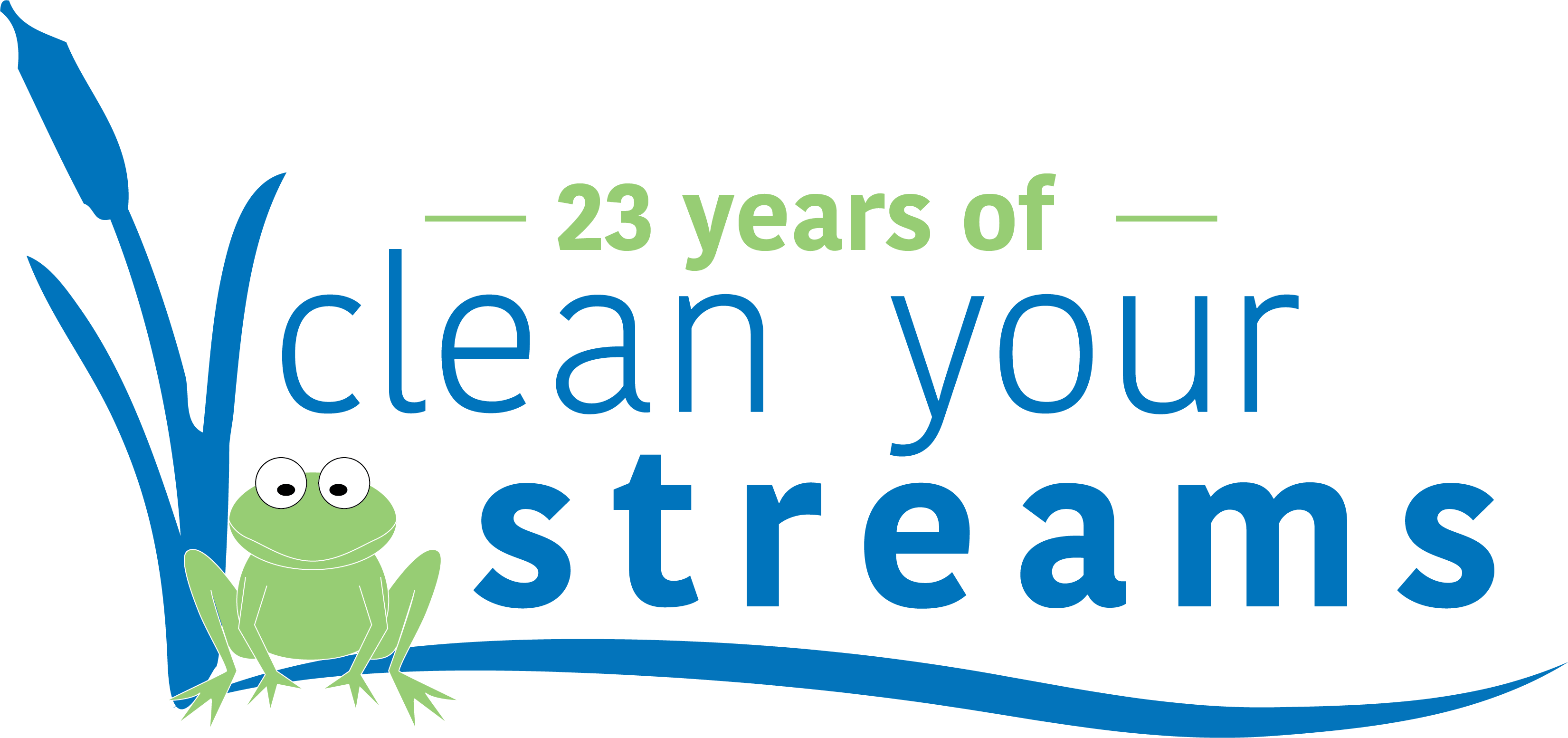 Registration for the 23rdAnnual Clean Your Streams is officially open! Please click here to register for this event. We welcome individuals and groups to come be a part of our biggest cleanup of the year! There are 7 kickoff sites to choose from this year. If you are registering for a group of 10+, you must select a site captain for your group as we need help to keep this event running safely and smoothly. If you are unable to make it this year, please consider donating so we can keep this program going for years to come!
This year, groups that include minors (individuals younger than 18 years), will not be able to register with the UT kickoff location. If you were hoping to register at UT, please register at the Monroe Street UMC kickoff location instead; feel free to contact us with questions.
Once registered for Clean Your Streams Day, please consider signing up for our Challenges! If your registered group is comprised of mostly youth or a college student organization, then you are eligible for our Youth and Collegiate Challenges. There are 3 different challenges for Youth and Collegiate groups, and awards will be provided for the top three finishers for each; the challenges include, Most Volunteers (group with the most volunteers), Battle of the Bags (number of total bags of trash a group fills), and Awesome Effort (the average number of bags per person). For more information about the CYS challenges and how you can sign up, click here.
Registration will be open until September 13th, so sign up now!