Youth Patch Day Workshop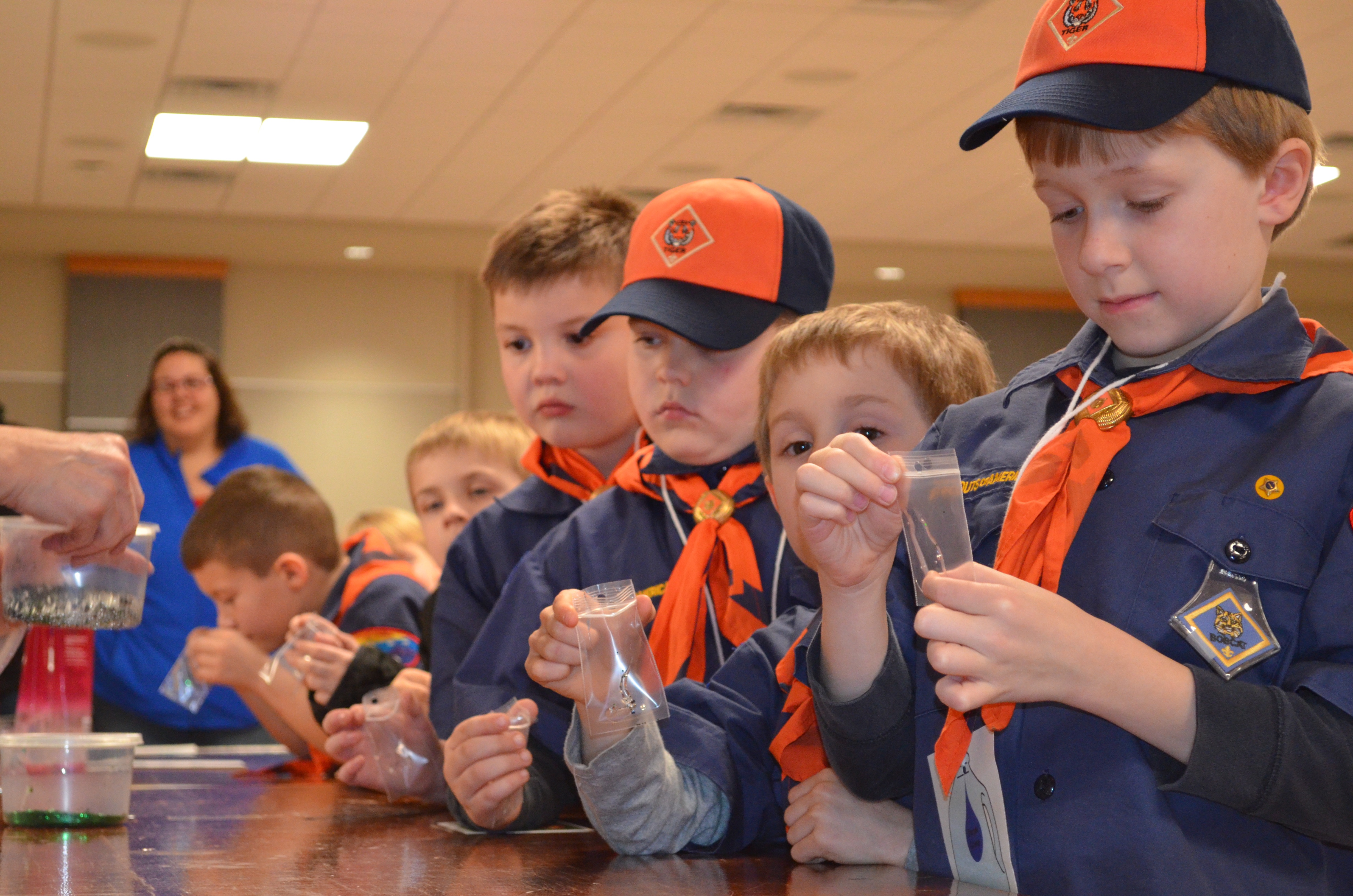 For many years, the annual Patch Day Workshop, has been a time for Boy Scouts, Girl Scouts and other groups in 2nd through 5th grade to earn the blue and white embroidered 'Partnering for Clean Streams Patch' by participating in various water-related activities. Water Quality Professionals from Northwest Ohio have come and lead activities that taught youth how important water is in our daily lives. Participants (adults and students, alike) have been introduced to storm drains, waterway pollution, and their role in conserving our shared water resources.
We are pausing the Workshop in 2020 to work with our partners on updates to the Workshop curriculum. Please check back here or call the PCS office for more information regarding these changes and the resumption of the Workshop in the future.