The greater Toledo area is blessed with extraordinary rivers, creeks and lakes. We rely on these waters for recreation, drinking and for so much of what provides the high quality of life that we enjoy. From the tiniest creeks to the wide bends of the Maumee, these waters have shaped the identity, family traditions and landscape of our region. These waters connect us to each other through shared memories and experiences. At some point between skipping rocks and watching clouds along a river bank, the Toledo-area waterways become an unconscious-but integral- part of our lives. Join Partners for Clean Streams in celebrating our creeks, streams and rivers that connect us all. Love your rivers! Get informed. Become a member. Take action.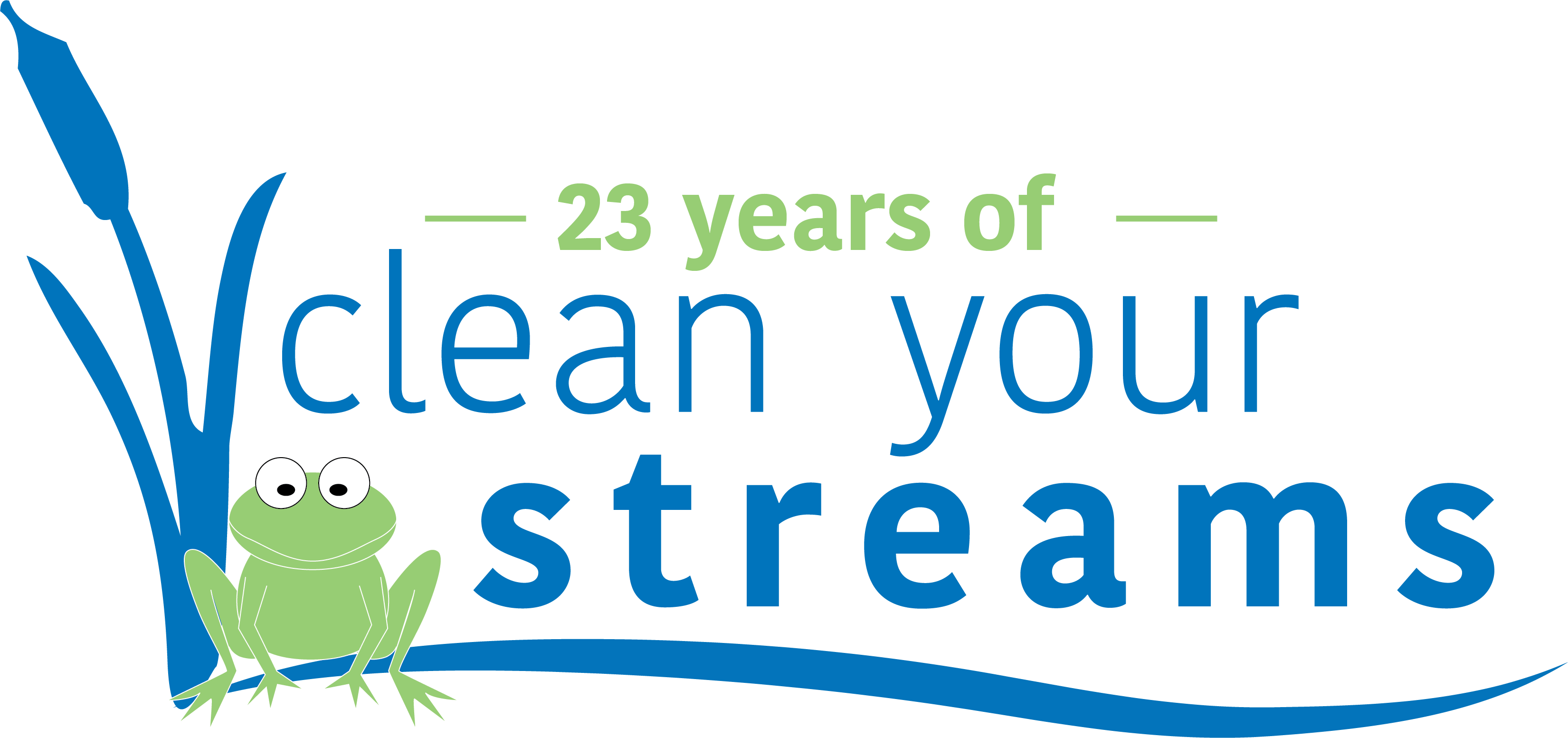 One way to take action is by participating in our annual Clean Your Streams Day! Last year, this event brought over 1,100 volunteers together to remove over 35,000 pounds of trash from waterways in the Greater Toledo Area.
If you have registered to participate in Clean Yours Streams Day 2019, we thank you and are looking forward to seeing you on September 21st! Please make sure that you review when/where to sign in on the day of the event, and please don't miss the celebration after the cleanup at our Volunteer Appreciation Picnic!
If you have not yet registered, we thank you for your interest, but the registration period is closed. Please make sure to check back next year, as Clean Yours Streams is an annual event held in September, with registration generally beginning in early August.