Board of Directors
The PCS Board of Directors manages the legal, organizational, and fiscal issues of Partners for Clean Streams. They work to assist the Executive Director in fundraising, program development and implementation, and promoting the organization. Members must maintain voting status and actively participate in regularly scheduled meetings or meetings called by the president. Members of the PCS Board of Directors must be a voting member of Partners for Clean Streams as defined in the Partners for Clean Streams Financial Plan. The Board of Directors shall consist of 7 to 9 members, 5 to 7 of which are elected by those Partners present at the Annual Meeting each fall. The two appointed positions are chosen by the chairs of the Maumee Area of Concern Advisory Committee (MAAC). Members of the PCS Board of Directors serve 2-year terms, starting in January.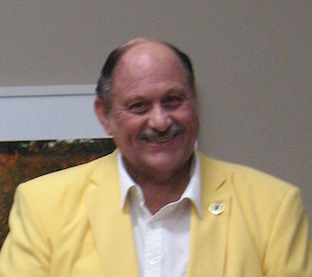 Terry is a self-employed small business owner responsible for the operations, marketing, and customer services for his catering business, Shankland's Catering, that he started 30 years ago.
Terry has been involved with the Maumee RAP and PCS since the late 1990s, as a volunteer and strong supporter of Clean Your Streams. In 2006, he was appointed to the Toledo Parks Commission Board. Terry has also served as a citizen member of the TMACOG Ottawa River and Maumee River Committees, is the former President of the Ottawa/Jermain Park boards, and volunteered for Special Projects with the Epilepsy Center of Northwest Ohio. He is a lifelong resident of the metro-Toledo area. Terry and his wife, Diane, currently reside in Toledo. His term on the Board of Directors is 2016-2017.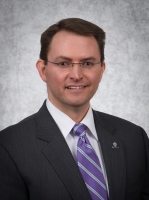 Andrew Curran is currently the Interim Scout Executive of the Boy Scouts of America in the Erie Shores Council in Sylvania Township. He has been with the Boy Scouts of America since 1995. He graduated from Illinois Wesleyan University with a Bachelor of Science degree in Psychology in 1994.
Andrew currently lives in Sylvania Township. He enjoys traveling and home improvement projects in his spare time. He is married and has three sons. His term on the Board of Directors is 2017-2018.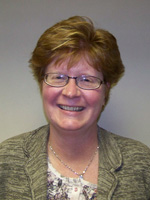 Colleen is practicing attorney in Toledo. She has a degree in accountancy from Miami University and successfully completed the CPA exam. She has received her law degree from the University of Toledo.
She is the past president of Toledo Women's Bar Association and Past Chair of the Toledo Bar Association Domestic Relations Committee. She has been the recipient of the Susan L. Martin and Lavelle A. Willinger awards from the Toledo Bar Association.
Colleen is married to Blake Burnham and has three children. Her term for the Board of Directors is 2016-2017.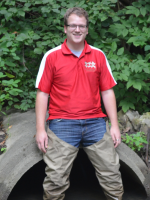 Kyle is the Promotions and Inventory Team Leader at Meijer in Bowling Green. Kyle began his Environmental Science interests with a Bachelor of Science in Biology from Bowling Green University and gradauted in 2011. He has worked with PCS since 2011 on various projects as an employee but left in April 2014. He continues to support PCS through his volunteering and vision. He works closely with Boy Scouts of America to continue to inspire youth in the sciences. Kyle enjoys vocal music, video games and computure work as well as outdoor activities, such as hiking, boating and camping. His term on the Board of Directors is 2017-2018.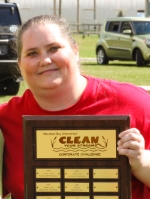 Denise has been volunteering with PCS and our Clean Your Streams event since 2009, helping to coordinate the First Solar volunteer crew, who won the Corporate Challenge Award 3 years in a row. She finds passion in seeing how many hands can make a huge difference in keeping rivers clean. She lives in Toledo with her cat, Callie, and enjoys her season tickets to the Toledo Walleye games and going to Toledo Mud Hens games. Her term for the Board of Directors is 2017-2018.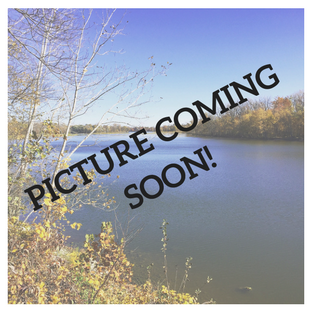 Jeff is the owner and operator of two local Potbelly Restaurants; one is located in West Toledo and the other in downtown Toledo. He is also a councilman for the Village of Ottawa Hills, leading their task force for natural resource planning. Jeff has been a long-time Boy Scouts of America volunteer and is looking forward to working with PCS. In his free time, Jeff likes to run, SCUBA dive, swim, and read anything he can get his hands on. His term on the Board of Directors is 2017-2018.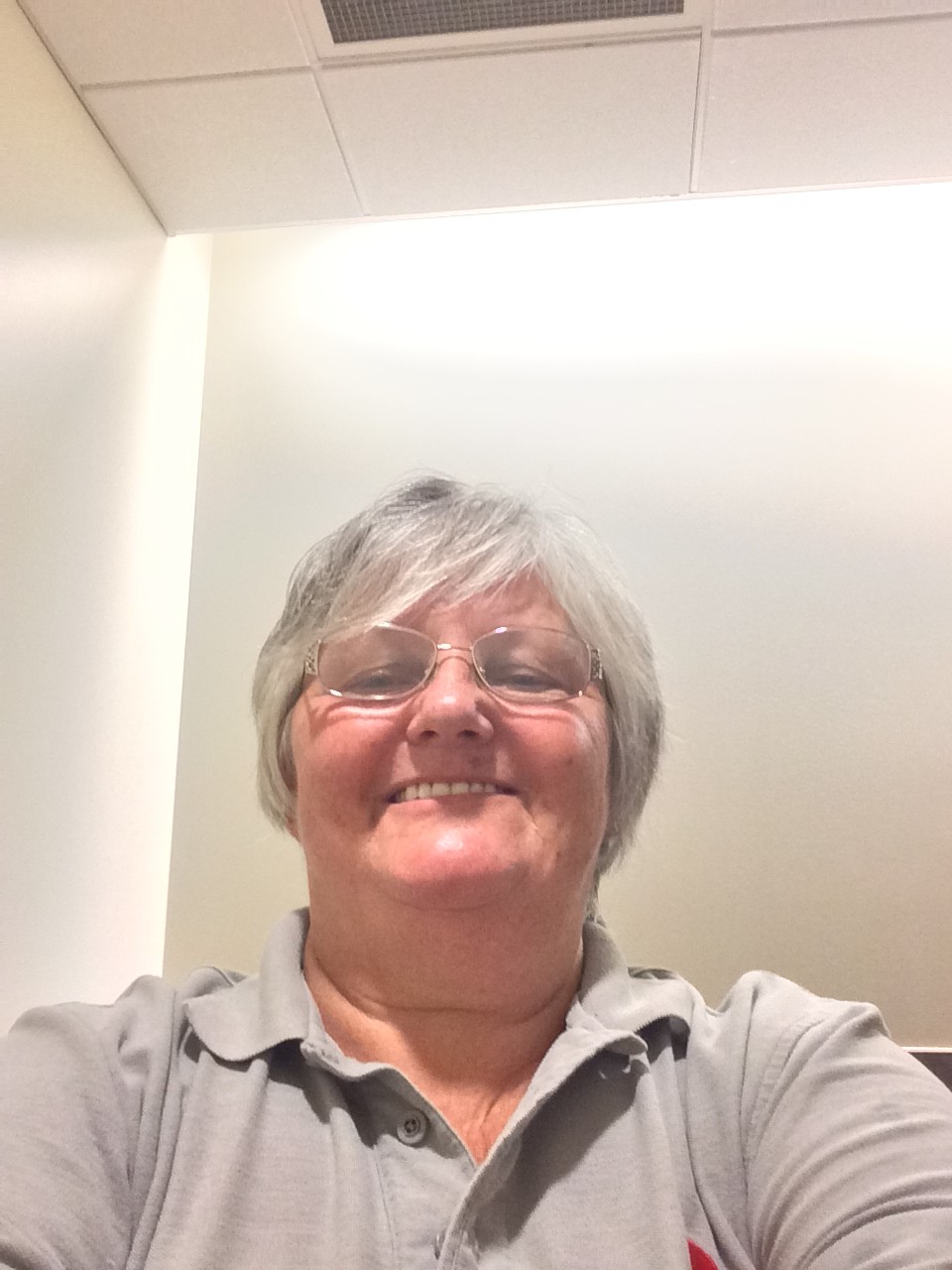 Joan has 35 years of experience in the chemistry field, giving her several opportunities with local companies such as Perstorp Polyols, Jones & Henry, and currently, First Solar. She is also a licensed wastewater operator. Joan is a long-time Toledo-an and has volunteered with PCS through Clean Your Streams. Joan volunteers as a judge for robotics competitions for Monroe, Mi., Little Boo at the Zoo, and for several years she has been a drummer on a Dragon Boat at the Partners for Education event on the Maumee River. Her term on the Board of Directors is 2017-2018.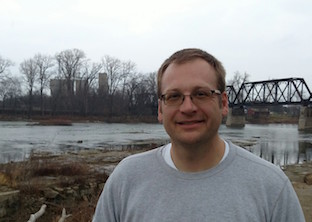 Chris Smalley, Certified Park and Recreational Professional, is the Park Services Supervisor for the Metroparks of the Toledo Area where he manages Farnsworth, Providence and Bend View Metroparks, as well as the Blue Creek Conservation Area. He holds a degree in Environmental Studies & Land Use Planning from State University of New York, College of Environmental Science and Forestry in Syracuse. Chris has been active in the park & recreation field in Ohio since 2000. Chris has volunteered with numerous agencies on projects along the Maumee River, including sitting on the State Scenic River Advisory Council for the Maumee River. Joining the PCS board allows Chris to increase his involvement in improving the Maumee River corridor, while keeping his hand dirty and working in the field. Chris got involved in PCS when the Outreach Coordinator did a program with his daughter's Girl Scout troop. After that, he was hooked. Chris also worked with Clean Your Streams volunteers at Providence Metropark for the past few years, yielding large amounts of trash and expanding our working area. Chris is a passionate outdoorsman and enjoys backpacking, camping and exploring the natural world. He lives with his wife and three daughters in Maumee. His term on the Board of Directors is 2016-2017.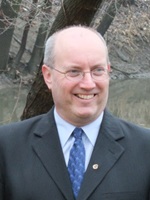 Patrick Lawrence, Ph. D. is the Associate Dean in the College of Arts & Letters as well as a Professor in the Department of Georgraphy & Planning at The University of Toledo. His professional interests include watershed management, environmental planning, and The Great Lakes. He has been involved with various publications and research grant awards. He has served in various volunteer capacities with the Maumee RAP since 2000, most notably had been Chair of the Maumee RAP Advisory Committee from 2006 to 2014. Patrick and his wife Nancy live in Toledo with their two children. Patrick served as Board president for 10 years and now serves as the Past President, where he will take a more advisory role with our organization. This is also a non-voting position.