Get the Lead Out
Ever get that sinking feeling there is something in the water that shouldn't be? You're right! Get the Lead Out is a cleanup program that encourages volunteers to remove the fishing line, lead lures and trash that has accumulated in and along the banks of the Maumee River from spring fishing runs. We remove the used fishing gear because of the potential hazards that it can cause on wildlife, people and the beauty of the river. Get the Lead Out runs for several weeks throughout the summer, making this program flexible and allowing for weather and water-level dependent factors. After registering with PCS, groups pick up their Get the Lead Out Kit with cleanup supplies, and go collect lead sinkers, lures and fishing line and clean up our river! Sign up your group and jump into action and help us Get the Lead Out!
Make a significant difference to clean up our streams, make them safer for wildlife and more enjoyable for everyone!
Not only are the lead sinkers and hooks removed, but amazing amounts of old fishing gear including fishing lines, fishing rods, and lures are taken out of the river. The lead is sorted, melted, and reused. The fishing line is sent to Berkley Fishing where it is transformed into new materials like fish habitat structures. Groups can pick up lead and garbage anytime water levels and temperatures allow. Lower water levels make it easier to find line and lead along the rivers. PCS provides the supplies, the maps, the tools - everything you need! We work primarily along the lower Maumee River, in multiple locations. Get the Lead Out is perfect for organizations working for community service hours or improving the environment. This program is recommended for people of all ages but supervision is required for anyone under 13 due to the location and nature of materials being collected (i.e. hooks, entangled line, etc.).
To Get the Lead Out!, there are 3 easy steps:
Register & pick-up your GLO Kit which includes gloves, garbage bags, pliers, and buckets
Collect lead sinkers, fishing line, & garbage along the lower Maumee River May through September
Turn in your GLO Kit and collected lead to PCS. We will make sure that all collected lead will be recycled or reused.
To register, contact PCS or complete the registration flyer.
What a wonderful summer we had getting the lead, line, and lures out of the Maumee River! Big thank you to all of our volunteers who gave their time and energy to improve local water quality. We are especially grateful to our friends at the Toledo Zoo (ZooTeens), Fallen Timbers - Trout Unlimited, Natural Science Technology Center, Toledo Metroparks volunteers, Pack 167, and our fellow fish fin-atics who worked to improve the condition of our waterways and remove what was left behind during the Walleye Run this spring. This summer, we were able to facilitate six Get the Lead Outs along the Maumee River, with cleanups at Side Cut Metropark and Orleans Park in Perrysburg. We had almost 200 volunteers who covered 3.5 river miles and removed close to 30 pounds of fishing gear. Along with the lead and line, volunteers removed 445 pounds of trash from these locations. Their hard work makes the waterways in Northwest Ohio safer for fish and wildlife who support successful Walleye and White Bass runs for anglers in the spring. We are so inspired by the amount of people who came out and showed they really care about clean, clear, and safe water. Thanks guys and hope to see you next summer!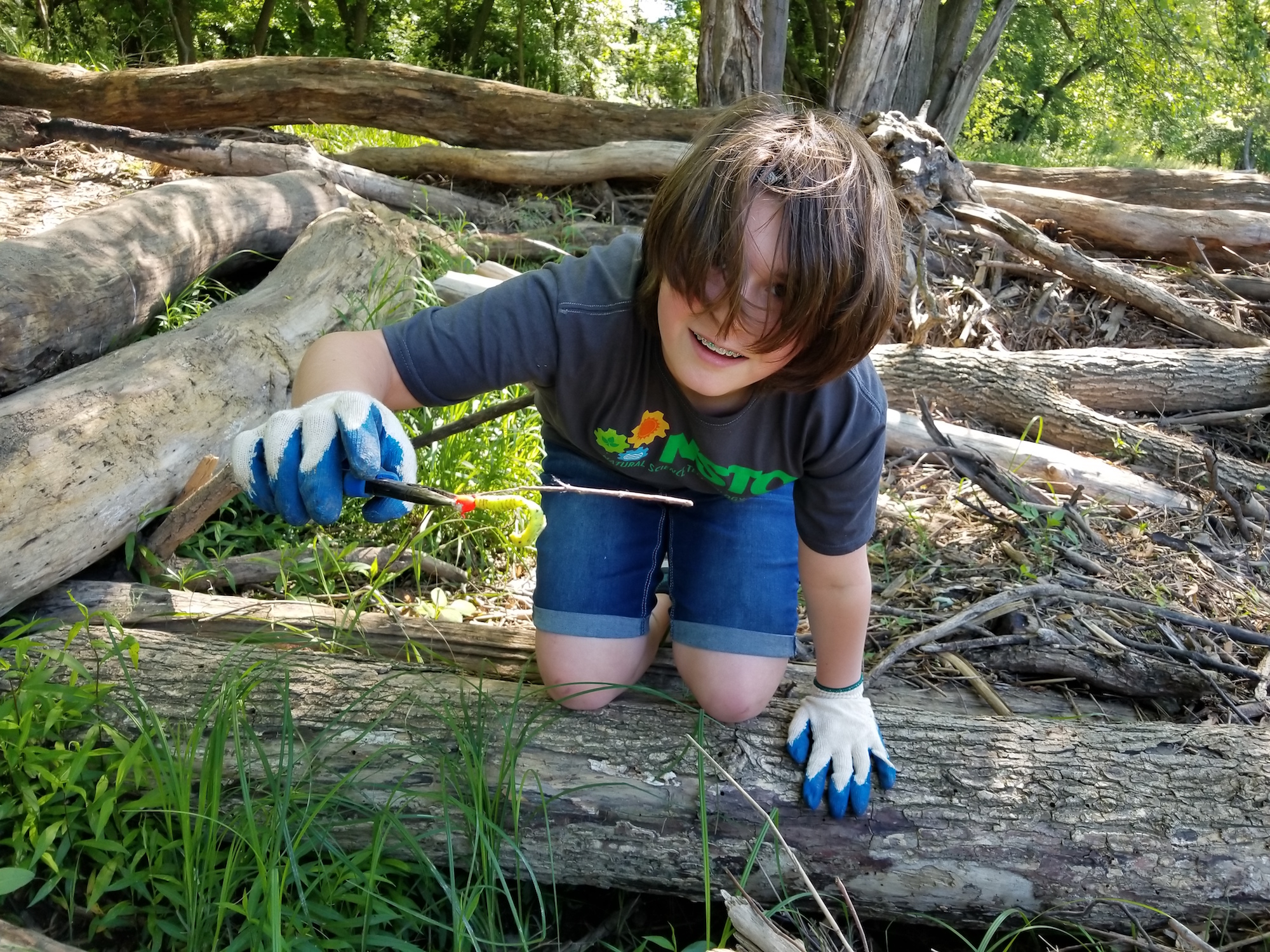 We also want to thank the Toledo ZooTeens for volunteering to help us clean the fishing that was collected this summer. The clean line is sent into Berkley Conservation Institute, where they recycle it into fish spawning habitat. This is a unique program that helps secure the fish populations that Northwest Ohio is known for!