Board of Directors
The PCS Board of Directors manages the legal, organizational, and fiscal issues of Partners for Clean Streams. They work to assist the Executive Director in fundraising, program development and implementation, and promoting the organization. Members must maintain voting status and actively participate in regularly scheduled meetings or meetings called by the president. Members of the PCS Board of Directors must be a voting member of Partners for Clean Streams as defined in the Partners for Clean Streams Financial Plan. The Board of Directors shall consist of 7 to 9 members who serve 2-year terms, starting in January.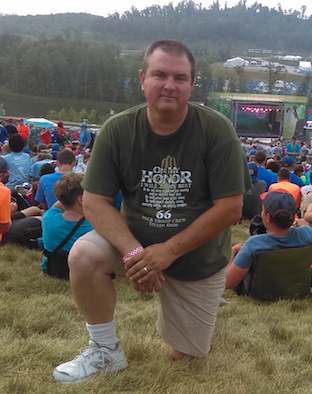 Bob Neubert has been with the Office of the Lucas County Engineers since 1999 and works in the Drainage Department. He is a Certified Floodplain Manager, Engineering Technician, and Surveying Technician. He graduated with an Associates's Degree in Civil Engineering from Owens Community College. He lives with his wife and two children in South Toledo. He is very active with the Boy Scouts and has been a Volunteer Boy Scout Leader since 2003. His work with the Scouts has been closely tied to PCS with his first Clean Your Streams Day also in 2003. We are excited to continue his partnership with us as a Board Member. .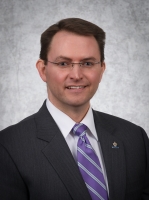 Andrew Curran is currently the Interim Scout Executive of the Boy Scouts of America in the Erie Shores Council in Sylvania Township. He has been with the Boy Scouts of America since 1995. He graduated from Illinois Wesleyan University with a Bachelor of Science degree in Psychology in 1994.
Andrew currently lives in Sylvania Township. He enjoys traveling and home improvement projects in his spare time. He is married and has three sons.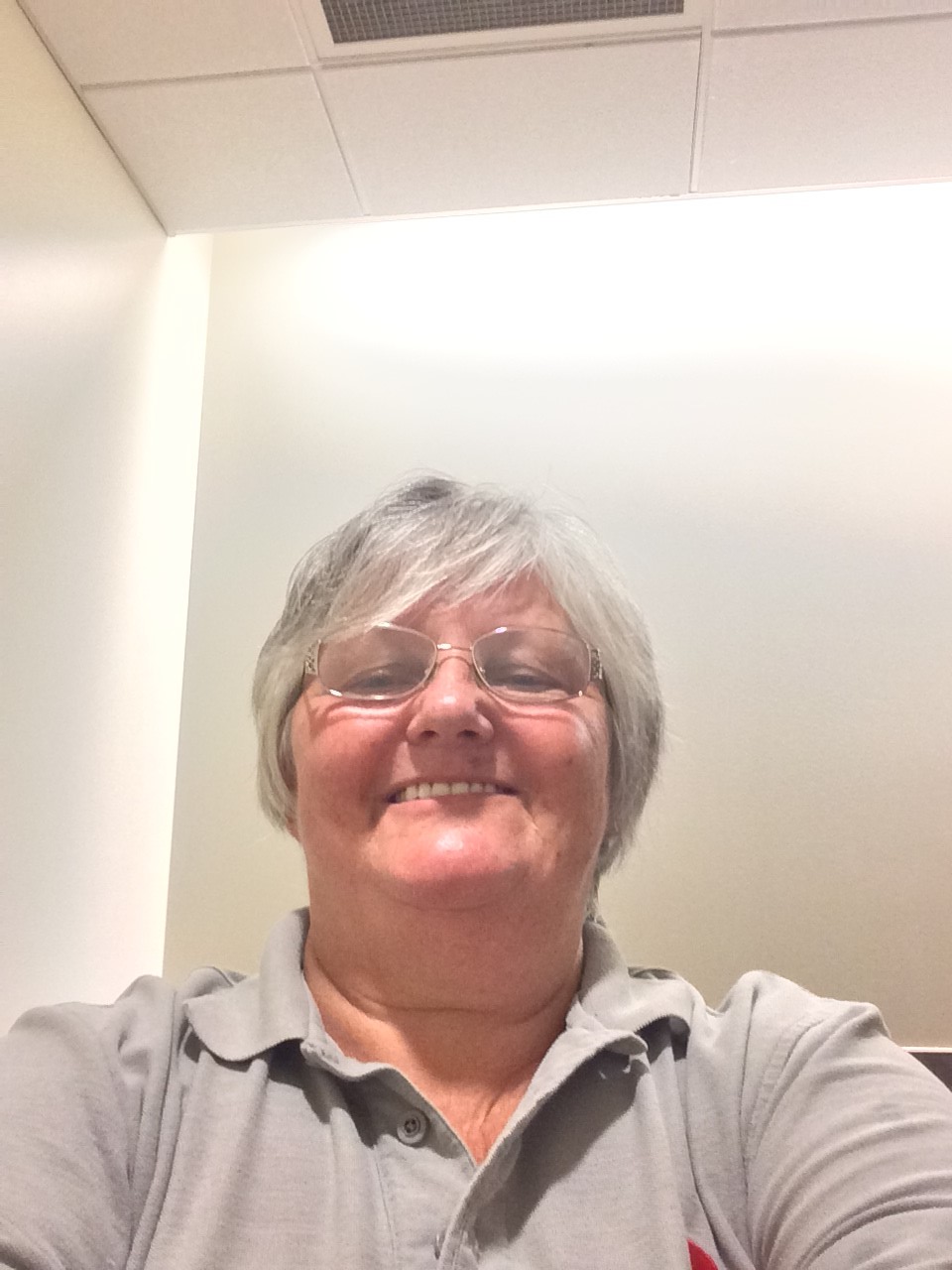 Joan has 35 years of experience in the chemistry field, giving her several opportunities with local companies such as Perstorp Polyols, Jones & Henry, and currently, First Solar. She is also a licensed wastewater operator. Joan is a long-time Toledo-an and has volunteered with PCS through Clean Your Streams. Joan volunteers as a judge for robotics competitions for Monroe, Mi., Little Boo at the Zoo, and for several years she has been a drummer on a Dragon Boat at the Partners for Education event on the Maumee River.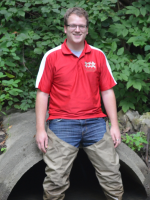 Kyle is the Promotions and Inventory Team Leader at Meijer in Bowling Green. Kyle began his Environmental Science interests with a Bachelor of Science in Biology from Bowling Green University and graduated in 2011. He has worked with PCS since 2011 on various projects as an employee but left in April 2014. He continues to support PCS through his volunteering and vision. He works closely with Boy Scouts of America to continue to inspire youth in the sciences. Kyle enjoys vocal music, video games, and computer work as well as outdoor activities, such as hiking, boating, and camping.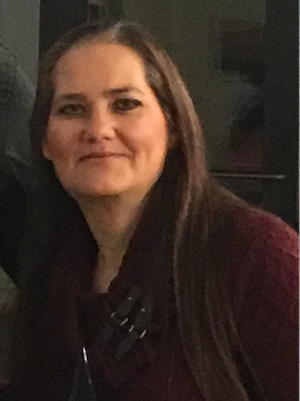 Denise has been volunteering with PCS and our Clean Your Streams event since 2009. She finds passion in seeing how many hands can make a huge difference in keeping rivers clean. She lives in Toledo with her cat, Callie, and enjoys her season tickets to the Toledo Walleye games and going to Toledo Mud Hens games.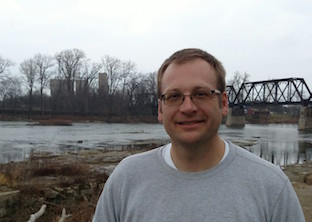 Chris Smalley, Certified Park, and Recreational Professional are the Regional Manager of Operations for the East District of the Metroparks of the Toledo Area. He holds a degree in Environmental Studies & Land Use Planning from the State University of New York, College of Environmental Science and Forestry in Syracuse. Chris has been active in the park & recreation field in Ohio since 2000. Chris has volunteered with numerous agencies on projects along the Maumee River, including sitting on the State Scenic River Advisory Council for the Maumee River. Joining the PCS board allows Chris to increase his involvement in improving the Maumee River corridor while keeping his hand dirty and working in the field. Chris got involved in PCS when the Outreach Coordinator did a program with his daughter's Girl Scout troop. After that, he was hooked. Chris also worked with Clean Your Streams volunteers at Providence Metropark for the past few years, yielding large amounts of trash and expanding our working area. Chris is a passionate outdoorsman and enjoys backpacking, camping, and exploring the natural world.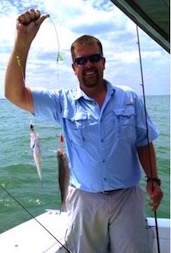 Bill Hoefflin is the Senior Program Naturalist for Wood County Parks. He has been a Park Naturalist since 2004, having worked for Ohio State Parks, Toledo Metroparks, and currently Wood County Parks. He has an Associates of Applied Science from Hocking College in Wildlife Management. He lives in eastern Lucas County with his wife and three kids. He enjoys hunting, fishing, woodworking, camping, paddle sports, archery, and gardening. He is a certified instructor for canoeing, kayaking, stand-up paddleboarding, archery, and fishing, as well as a Boy Scout Merit Badge Counselor. His expertise in all things outdoors will be an asset to our Board.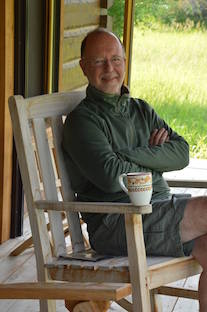 Bill Buri is the founder and President of Pexco Packaging in Toledo. He has been involved in Clean Your Streams Day for many years, assisting with the Olander Park and Side Cut kickoffs. Bill has been a champion of our local waterways and is dedicated to improving water quality in Northwest Ohio.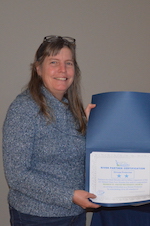 Marilyn DuFour has been involved with our Clean Your Streams program since almost the beginning. As one of the integral leaders, she's helped grow the program in numerous ways by recruiting more volunteers, developing recognition for fun youth challenges, and engaging her church community. Marilyn is a long-time active member of Monroe Street United Methodist Church. In her day job, Marilyn gets the opportunity to work with many organizations in the community, always looking for ways to combine giving back to her community with her knowledge of environmental issues.