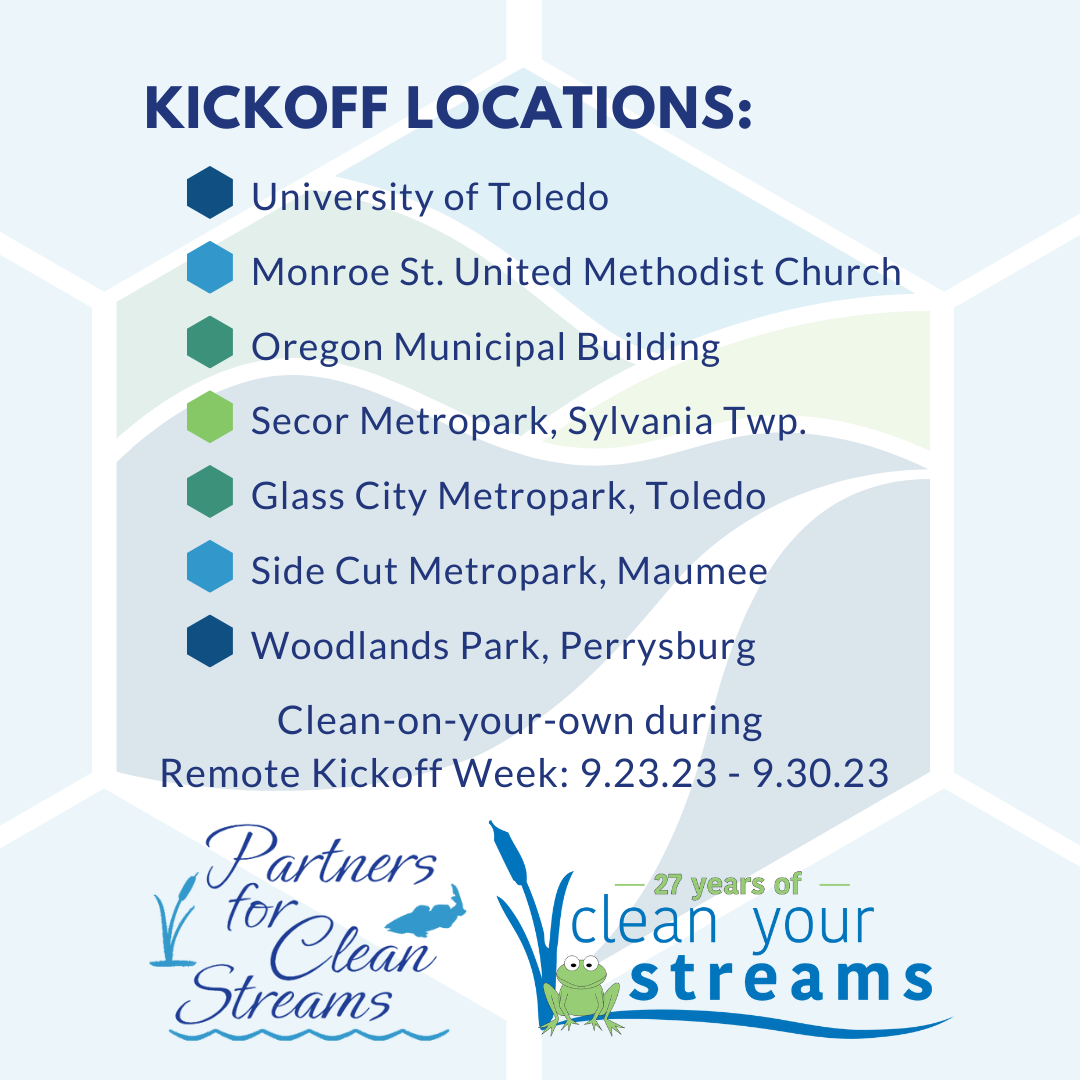 In-person kickoff registration is now closed. However, you can still join remote kickoff week any time between September 23-30. Register for the remote kickoff here.
For more than a quarter century, volunteers have come out to clean their local waterways and contribute to citizen science by recording the trash they remove. The marine debris data collected during Clean Your Streams helps inform local municipalities, state-level agencies, and national programs of the nature and scope of our volunteers' accomplishments.
Clean Your Streams Day is September 30, 2023. In-person kickoffs begin at 8am and clean-ups conclude around 11:30am.
If you'd like to participate but need a more flexible date or time, we're once again offering our remote kickoff registration option. Remote kickoff volunteers choose a time and location to clean-up between September 23 and September 30 and record the trash they remove using the Clean Swell app.
Both in-person and remote kickoff volunteers are encouraged to participate in our friendly-yet-competitive Challenge Competitions. You're also invited to attend our volunteer appreication picnic on September 30, where we celebrate your Clean Your Streams accomplishments. Picnic details will be provided in your registration confirmation email.