Page 3 of 6
Maumee River

Subwatersheds: Lower Maumee River, Grassy Creek, Delaware Creek, Crooked Creek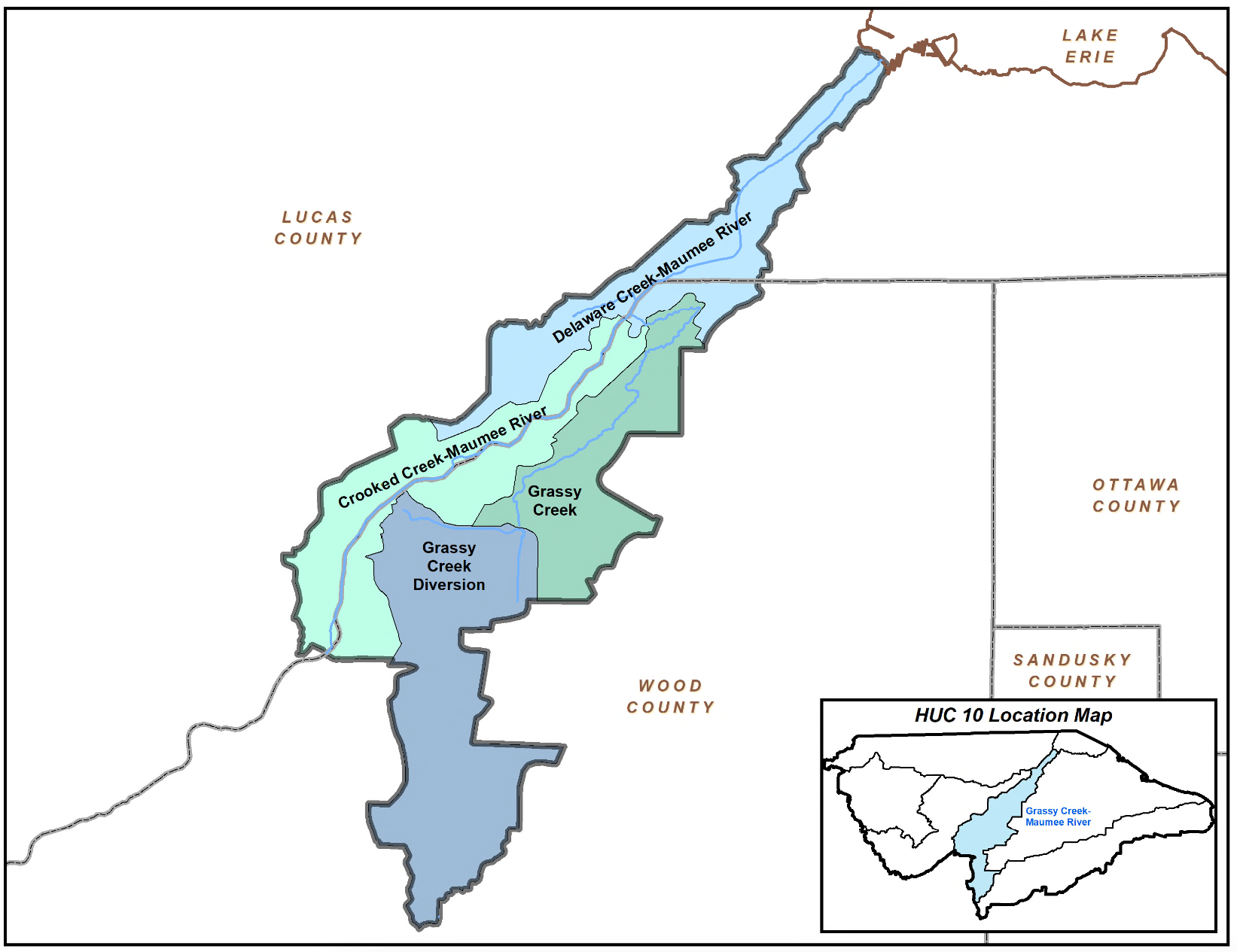 Area: 8,316 square miles total in the Maumee River watershed, 787 square miles in the Maumee Area of Concern. The Maumee River is about 137 miles long, and is fed by over 3,900 miles of smaller rivers, creeks and ditches.
Overview: The Maumee River begins in Fort Wayne, Indiana and after a long interstate journey, empties into Lake Erie's Maumee Bay in Toledo, Ohio. The Maumee has the largest watershed of any Great Lakes river, with 8,316 square miles draining counties in Indiana, Ohio, and Michigan.
The upper reaches of the Maumee River are designated as a State Scenic River and are popular for kayaking and fishing. The spring walleye run draws anglers from across the nation. The lower Maumee River has been the home of centuries of transportation, agriculture, and industry. The river is a major corridor for freight entering and leaving the Port of Toledo. Due to concerns that too much industrial and waste water contaminants had been discharged into the lower portion of the river, the lower Maumee and surrounding watersheds were federally designated as an Area of Concern in 1987, prompting the foundation of the Maumee Remedial Action Plan (RAP), which later evolved into the Maumee Area of Concern Committee (MAAC) with Partners for Clean Streams as its facilitating organization. Today, projects in the lower Maumee River focused on fish and wildlife habitat restoration contribute to a healthier river for both animals and humans.
PCS Program Spotlight: Our summertime waterway clean-up program Get the Lead Out focuses on removing discarded fishing line, lead sinkers, lures, and other debris that gets left behind after the spring fishing runs in the Maumee River.
Restoration Project Spotlight: Maumee River Habitat Restoration at Penn7
Explore the watershed: Providence Metropark, Fort Meigs Historic Site, Audubon Islands State Nature Preserve, Glass City Metropark
Further resources: