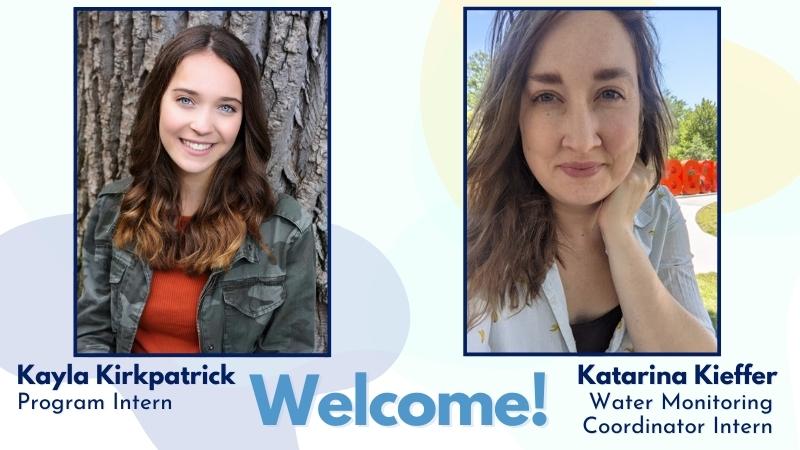 Although they've already been hard at work, we'd like to formally welcome our new interns, Kayla Kirkpatrick and Katarina Kieffer. This summer, Kayla will be assisting with our marine debris prevention and removal programs like Clean Your Streams 365 and Get the Lead Out. Kat's role focuses on coordinating water quality monitoring citizen science with our partner organizations.
Kayla Kirkpatrick (she/her), Program Intern - A native to Northwest Ohio, Kayla Kirkpatrick was born and raised in Toledo, OH. She is on track to graduate from Bowling Green State University in the Spring of 2023. She is currently working towards a Bachelor of Arts degree in Environmental Policy & Analysis, with a specialization in Environmental Law. She looks forward to using her knowledge to protect the environment and promote wellness for the earth.
Kayla will be interning with Partners for Clean Streams throughout the summer. She has volunteered for the Clean Your Streams event in September as a Site Captain for the past three years. She is looking forward to providing more support to an organization that has made major impacts for her local community.
Katarina Kieffer (she/her), Water Quality Monitoring Intern - Kat is a native of northwest Ohio, but spent time living in Buffalo, Nashville, and Houston before returning home to the wonders of the Great Lakes and the Great Black Swamp. She has a BA in Political Science from Houghton College and a BS in Geology/Hydrogeology from BGSU and is a current master's student in Geology at BGSU. Her research interests include mitigating nutrient runoff from agricultural sources, biogeochemical processes in wetlands, and wetlands restoration.
Kat is also an Ohio Certified Volunteer Naturalist (OCVN) through the Wood County Park District. She is passionate about place-based education and citizen science and hopes to spend her career improving water quality in the Lake Erie watershed by building coalitions around science-based interventions.