Storm Drain Marking
Storm drains redirect water from paved areas like parking lots, roads, and sidewalks, allowing water runoff from these surfaces to quickly reach the nearest waterway preventing flooding in our neighborhoods. Any water that enters a storm drain goes straight into the nearest ditch, creek, stream, or river untreated. Anything on those surfaces ( like antifreeze, oil, paint) have the potential of going directly into our rivers. It is crucial to prevent hazardous contaminants from getting into our waterways.
As part of the Give Water a Hand Campaign, our Storm Drain Marking program connects municipalities, citizens, and active volunteers to protect our drinking water. Throughout the warmer months of the year, volunteers mark storm drains with the phrase "Drains are for Rain, Flows to Waterway" with stencils or "No Dumping, Drains to Stream" adhesive medallions and pass out educational materials in local neighborhoods. Marking storm drains is a powerful way to educate people about possible water contamination during the misuse of storm drains.
Storm Drain Marking can be done whenever there is warm, dry weather. Dates are flexible for your group. Everyone is welcome to participate, but this program is recommended for volunteers ages 10 and up. All equipment and training are provided by PCS. To participate, contact our office or fill out the online registration form here, so we can arrange a location and time for your group. We look forward to your help in sharing the message about storm drains and preventing water pollution!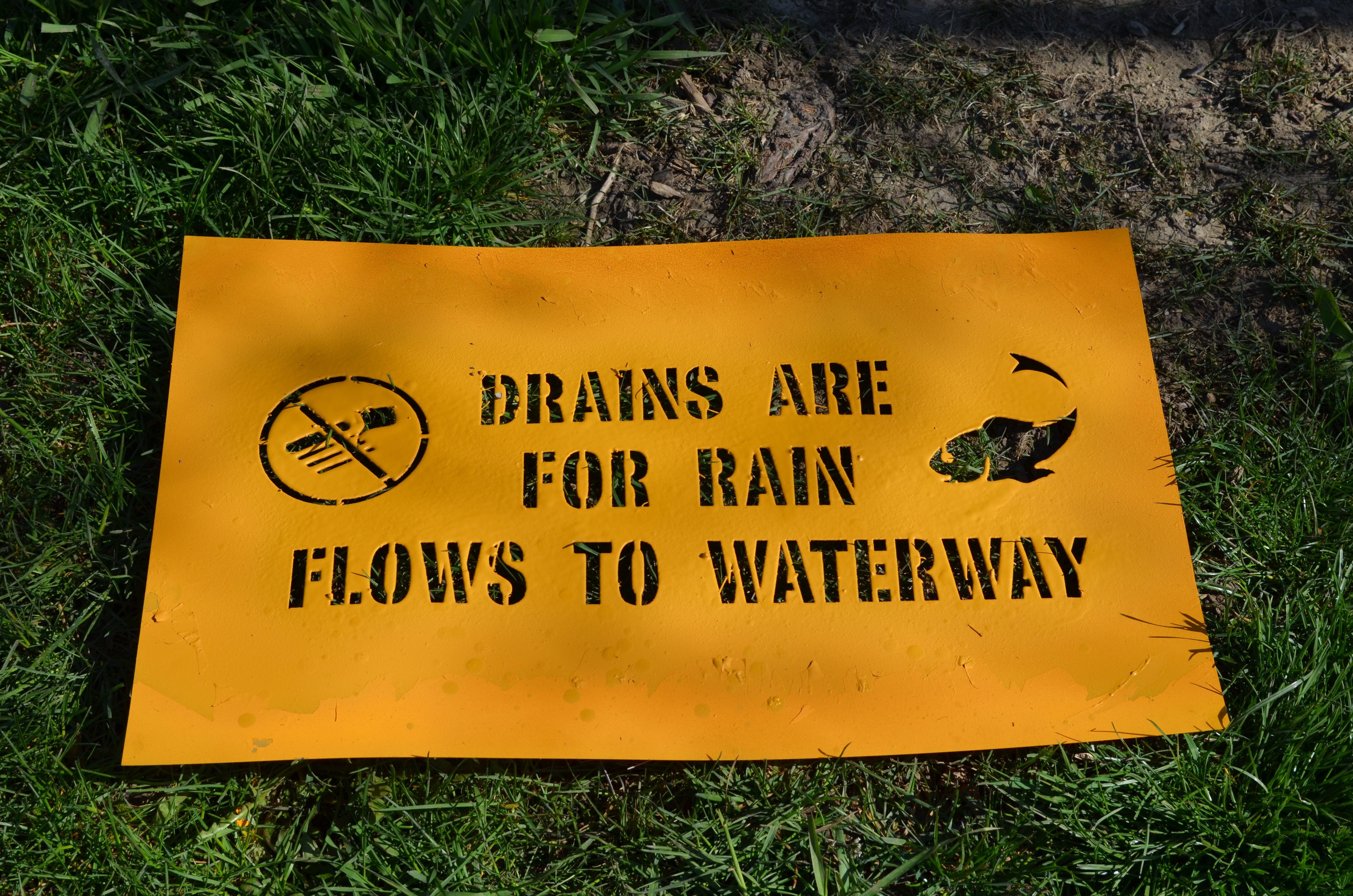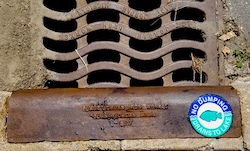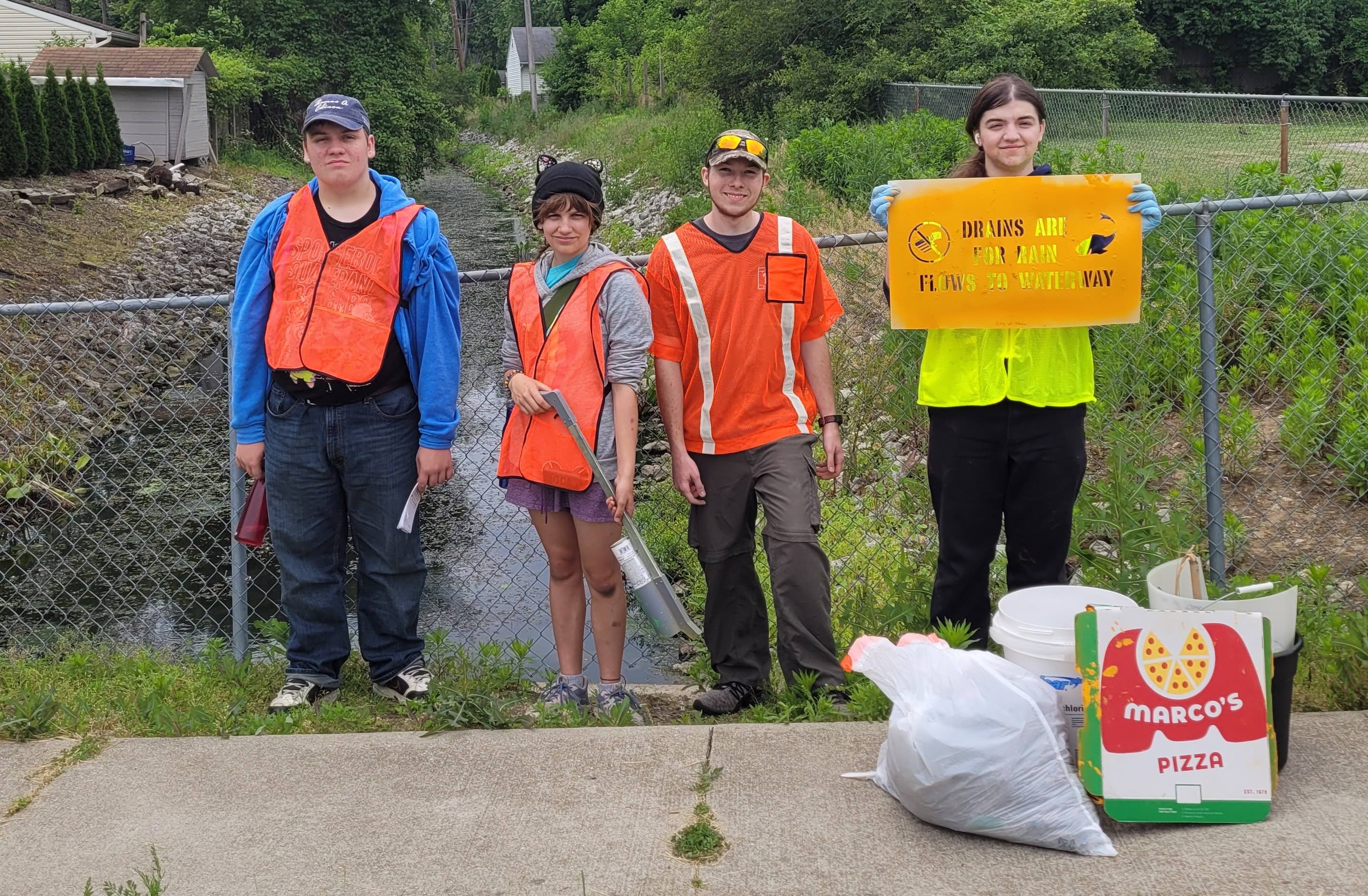 In 2022, PCS provided supplies and staff support for two "Citizenship in the Community" Scout merit badge days of service. PCS also provided training and supplies for four storm drain marking projects with Toledo Public Schools students, and one project with Hull Prairie Intermediate's environmental club.
Total 2022 Storm Drain Marking Impact:
• 53 volunteers
• 332 drains marked
• 1,367 educational door tags distributed