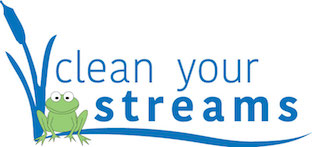 The 22nd Annual Clean Your Streams Day is next month – Saturday, September 22nd! The planning team is busy preparing for our big event and we need your help! We are looking for individuals, organizations, groups, and businesses interested in sponsoring this community event. Sponsors enable us to ensure that we can have a successful cleanup and galvanize as many volunteers as possible to clean our local waterways. Depending on the level of giving, your sponsorship will be recognized on our Clean Your Streams Day t-shirts, event posters, PCS website, Appreciation Picnic signage, and verbally by our MC during the event. This is a special way to show your commitment to healthy waterways and a healthy community! If you are interested in sponsoring, please contact our office at (419) 874-0727 for more information and a formal donor information sheet. We appreciate your ongoing support of Clean Your Streams Day!
We are also looking for specific items that we will need to supply our volunteers during the cleanup. Some of these supplies include: first aid kits with single-use antibiotic cream, antimicrobial wipes, band aids, ice packs, ace bandages, 2" Cohere-wrap, medical tape, gauze pads, poison ivy wipes, bee sting wipes, scissors, splint boards, and small hand sanitizer bottles. Thankfully, we don't often need to use the first aid kit, but we do need them on hand. We are also in need of gift cards to stores, such as Kroger, Panera Bread, Walmart, Meijer, and Bigby's to help supply breakfast for hundreds of volunteers. If you are able to supply any of these items, please contact us so we can arrange pick up and thank you for your donation.
Of course, Clean Your Streams Day wouldn't be as fun without the Appreciation Picnic! Volunteers are eligible for door prizes, a paid raffle, a free lunch, and a participation t-shirt. We would love to showcase your support for clean waterways through donated items. Specifically, we would appreciate ecologically-friendly items such as reusable water bottles, shopping bags, reusable lunch boxes, and more. We are also looking for gift cards and certificates to local events, restaurants, stores, and activities. Large items for the paid raffle (outdoor experiences, kayak, fishing gear, etc.) help us to fund our annual programs and keep doing more for our water resources. Show your appreciation for our streams, rivers, and lake at the Appreciation Picnic through a monetary or gift donation.
Look for Clean Your Streams 22 registration to be open to the public in a few weeks. We will be announcing it on our social media and website. Like us on Facebook (Partners for Clean Streams and Maumee AOC), follow us on Twitter and Instagram (pcsmaumee) for updates, pictures, and everything CYS! Last year, our volunteers removed 23,789 pounds of debris from our local waterways. With your help, we can tackle even more marine debris this year!